Footgolf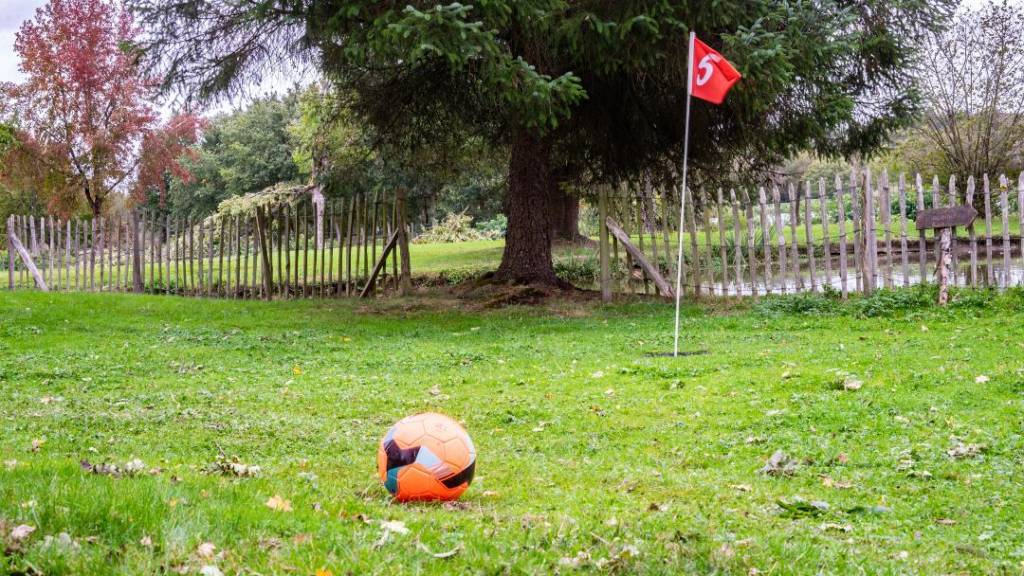 Have fun together with the greenery of Brocéliande as your backdrop!
Created in Holland in 2009, footgolf is now enjoyed all around the world.
At Domaine du Cerf Blanc in Carentoir, you can play with friends family or colleagues.
It is fun, inclusive, sociable, smart, simple, respectful … and a fascinating game to play! It's impossible not to enjoy footgolf, a game of skill played outdoors. The aim is to kick a soccer-regulation sized ball into a hole, in as few as kicks as possible, following rules similar to golf.
Course available:
a sporty 18-hole course. Duration: 3 hours
Practical info
Price: from €10 per child (7-12 years), from €15 per adult.
Open: May to September.